About Pastor Jack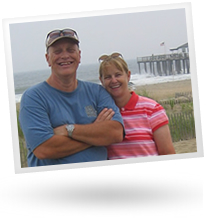 The Growing Thru Grace Radio Ministry began as an outreach of Morningstar Christian Chapel, the church the Lord allowed me to plant in 1985. Having served as an Assistant Pastor for several years, I was led by Him to go out and start a new work in Whittier, California. My calling and conviction as a pastor have always been that God's Word never goes out void (Isa.55:11) and I believe that if people could meet the Jesus I know, the Jesus of the Bible, they too would fall in love with Him. As a Senior Pastor I have sought to clearly teach the Word of God from cover to cover to His people. The primary responsibility of the teaching pastor is to read God's Word distinctly and then give sense to it, helping others to understand it better (Neh.8:8). In His Word we find God's wonderful plan for our salvation, His love for each of us in sending His Son Jesus to die for our sins and His promises to the Church.
Over the years God has graciously continued to bless His Word and the church has grown from the original 8 who began in 1985 to many thousands today. Yet our mission to know Him better, to study His Word more diligently, to read His Word regularly and hide it in our hearts so we will not sin against Him continues. The Growing Thru Grace (GTG) radio program was born with that desire to share God's Word beyond the walls of our church building. After all, Peter tells us that everything that pertains to life and godliness is found in His Word (2Pet.1:3). Today GTG airs on over 350 stations in the USA. Since we believe His Word will change lives, saves souls, and bring light to this world, we pray to share that Word with as many people as possible. But we also realize that a Bible teaching radio program is hardly a substitute for your active involvement in a local church body. Instead we see ourselves as a tool to help the saints of God to grow in His grace. If you are having trouble finding a Bible teaching church in your area, call us and we will try to help. It is absolutely necessary you find a good local church that is teaching God's word and get plugged in. You need that fellowship and they need you. We are one body with many parts and accountability is found in regular attendance.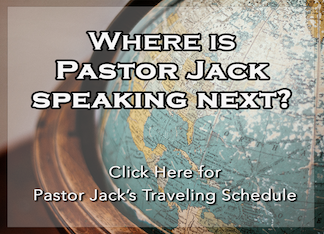 GTG maintains an e-store, website, and social media platforms that are designed to deliver God's Word in a clear, simple and yet thorough way that you will fall in love with Jesus. All of our studies are available in multiple formats as well as commentaries and workbooks for inductive personal or group studies. You may also download our GTG app from the Apple or Google app stores which will give you instant access to many of our Bible studies and resources, including a daily devotion that can be sent to your app or to your email every weekday morning.
Thank you for the privilege of serving you through this ministry. We pray daily for our listeners and pass along every prayer request we receive to our church prayer teams to pray. Please keep us in your prayers that we might stay faithful to His Word and be good stewards of all He provides. Invite a friend to listen to GTG and let us know with a phone call, an e-mail, or a short note that you are listening and how the Lord has used GTG in your life!
May you truly grow in the knowledge of His Grace (2Pe.3:18)
Pastor Jack Abeelen
Pastor Jack was raised in a Catholic home and attended parochial schools from elementary through high school. At the age of 18 he attended a home bible study hosted in the home of a friend's parents and gave his life to Jesus Christ. From that evening in August of 1972 the Lord begin to prepare his heart for full-time ministry.
Pastor Jack served as an assistant pastor for 5 years before following the calling of the Lord to plant a church in Whittier, California and on April 21st, 1985 Morningstar Christian Chapel was born by the grace of God. Over the years as the Word of God was taught, Morningstar has become home to 1000's of people. The church has had the opportunity to plant other churches, send out missionaries and maintain a radio ministry, Growing Thru Grace that can be heard throughout the United States on hundreds of stations.
Pastor Jack's gift of teaching is clearly seen in the easy yet relevant way he communicates the Word of God. Paying close attention to context, Jack resorts to biblical examples to teach principles in an expository way, focusing, explaining and applying the Scriptures by looking at the intent, meaning, and context of each passage. With verse by verse and book by book instruction, Pastor Jack firmly believes that God's Word will never go out void but will always accomplish whatever God sends it for (Isa.55:10-13). Pastor Jack is dedicated to the plain exposition of God's Word. His desire is that those who hear his messages might turn to the God who loves them and His only Son, Jesus Christ, who He sent to save them from their sins.
Pastor Jack has been married to his wife Debbie for over 40 years and Debbie is active in ministry serving the ladies of the church, discipling high school and college girls regularly, and authoring Inductive Bible Studies Workbooks through many books of the Bible that are used by men and women's groups across the country. Pastor Jack has authored several books as well, including The Jesus Chronicles, an exhaustive study through the Gospels in chronological order. All of the books and study materials can be found at www.growingthrugrace.com
"So shall My word be that goes forth from My mouth; It shall not return to Me void, But it shall accomplish what I please, And it shall prosper in the thing for which I sent it."
Isaiah 55:11, NKJV.